RIK
Christophe Lardot Neo-Pop-Art
RAISE magazine
Christophe Lardot a plusieurs vies. Ce Belge d'origine a commencé sa carrière en tant que styliste puis sa passion pour l'illustration l'a conduit à dessiner pour les secteurs de la mode, de la beauté et de la santé.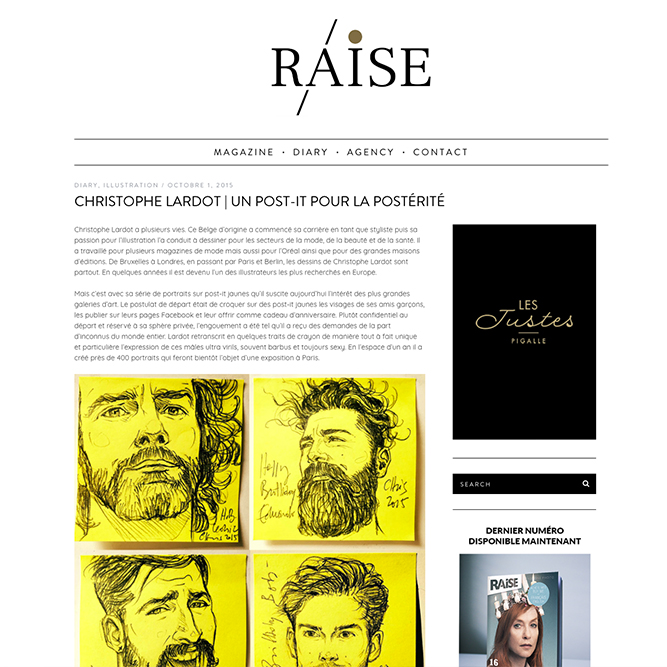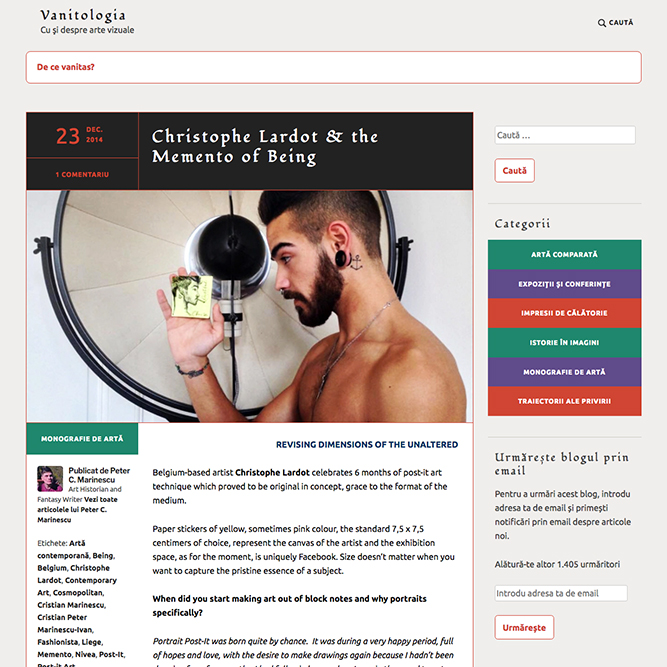 Vanitologia
Belgium-based artist Christophe Lardot celebrates 6 months of post-it art technique which proved to be original in concept, grace to the format of the medium.
Pinup Cartoon Girls
Christophe Lardot – fashion illustrator. The quality in some of the linework is wonderful, especially in the flowy dress in the above example of work.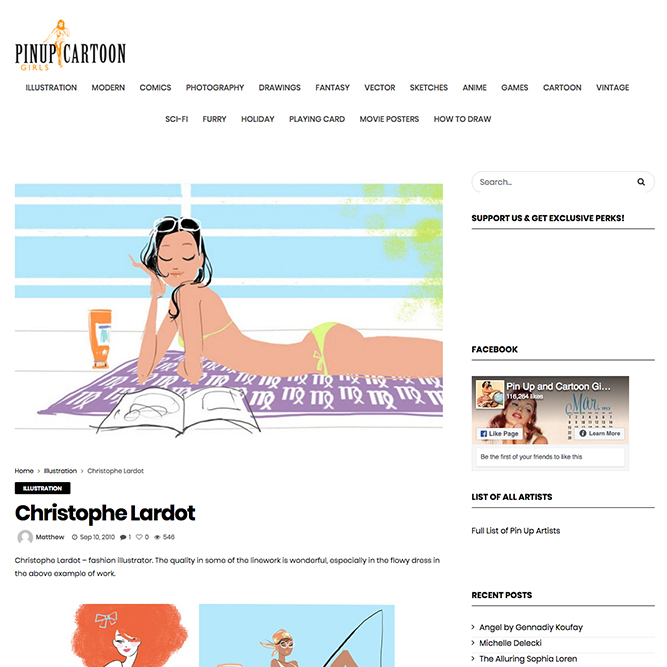 Follow Me On Social Networks